Federico Bones Receives ATC Project Manager of the Year Commendation
December 2021
Like our Team Page says, we don't just love language – we love people. Our international team of linguists, translators, and project managers work exceptionally hard, and we look for every opportunity to celebrate their work. Today, we want to highlight Federico Bones' achievement.
Federico Bones – Our Award-Nominated Project Manager
Managing schedules, supervising translation quality, and coaching with the perfect amount of motivation – Federico is a master at his craft. He's always up for a challenge, and he's passionate about helping other linguists sharpen their skills with e-learning resources.
Our CEO Cecilia Poratti was more than pleased with Federico's creative management of a challenging client project, and she thought that he had more than earned a nomination. ATC judges agreed!
Award-Winning Support & Innovation
Essence Translations has a long-standing relationship with a life sciences client who requires high-quality localization services in Spanish. In the past, we had collaborated on quarterly publications to translate their scientific content for Spanish-speaking audiences.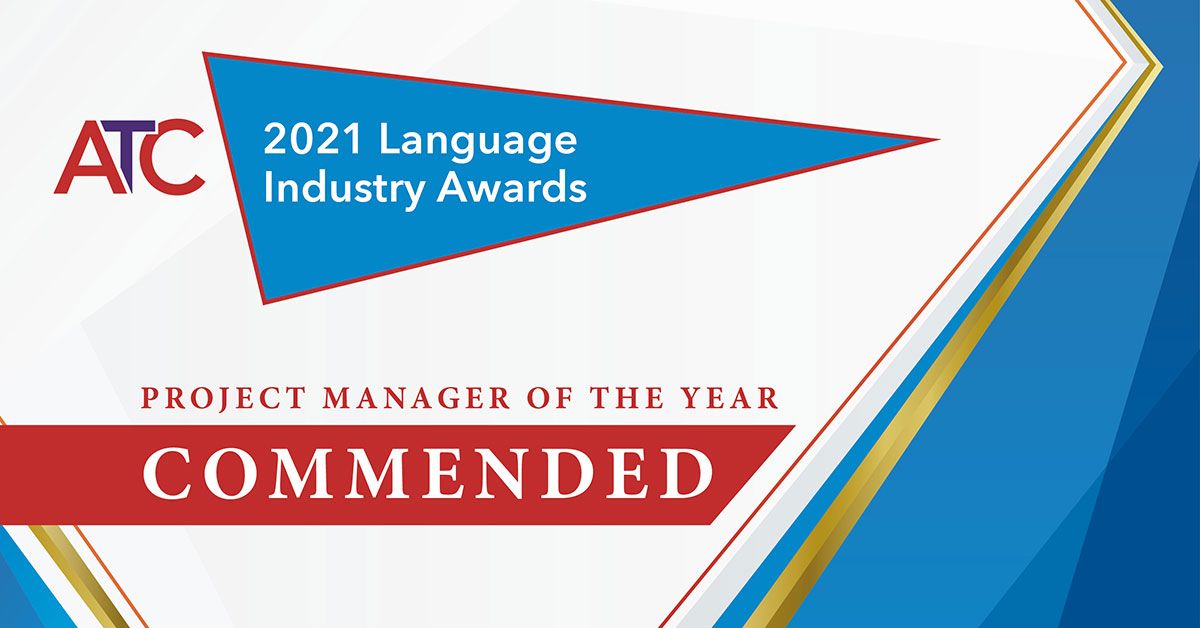 Everyone expected this project to be straightforward, but new formatting requirements quickly revealed challenges for our team. Federico identified the issue and called on the client for a deeper discussion.
Federico is the runner-up ATC winner for a reason! He stepped up to the challenge and was willing to put in the work to master new skills. Clear, meaningful communication made it possible. During this process, Federico was able to 'translate' the client's needs, expectations, and goals in a way that fit both linguistically and visually.
This life sciences localization project is still ongoing, and we couldn't do it without Federico's leadership. Essence Translations is extremely proud of his achievement, and we can't wait to share the results with our client.